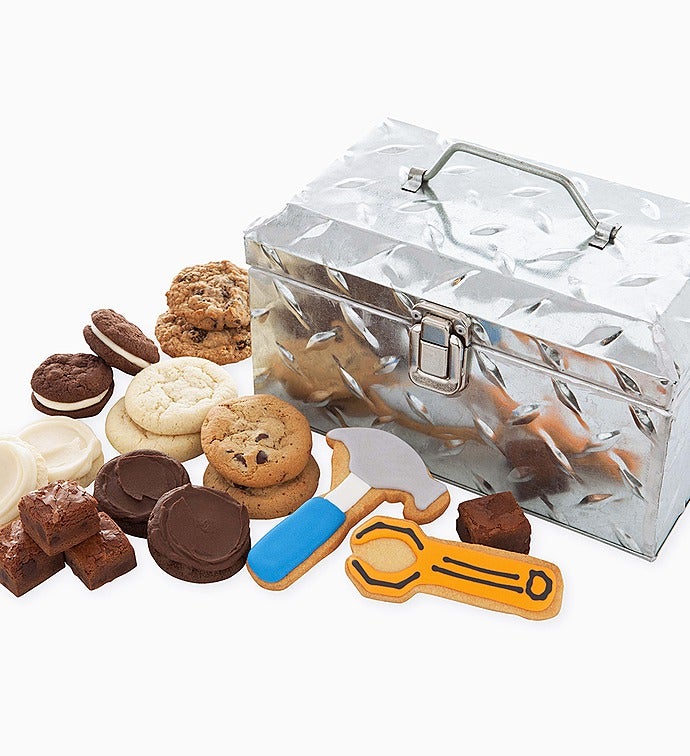 Product Code: 102652
Our hammered metal tool box is the perfect choice for your hard working Dad! We've included a tasty assortment of Cheryl's snack size cookies and brownies including our buttercream layered chocolate sandwich cookies and hand decorated crunchy shortbread tools.

 
22 pieces.
 

Box measures 5 ½" x 9 ½" x 6".