Happy Father's Day Petit Fours
Happy Father's Day Petit Fours
We're sorry, this product is not available. Please shop our top trending products that customers like you have chosen to connect, express and celebrate.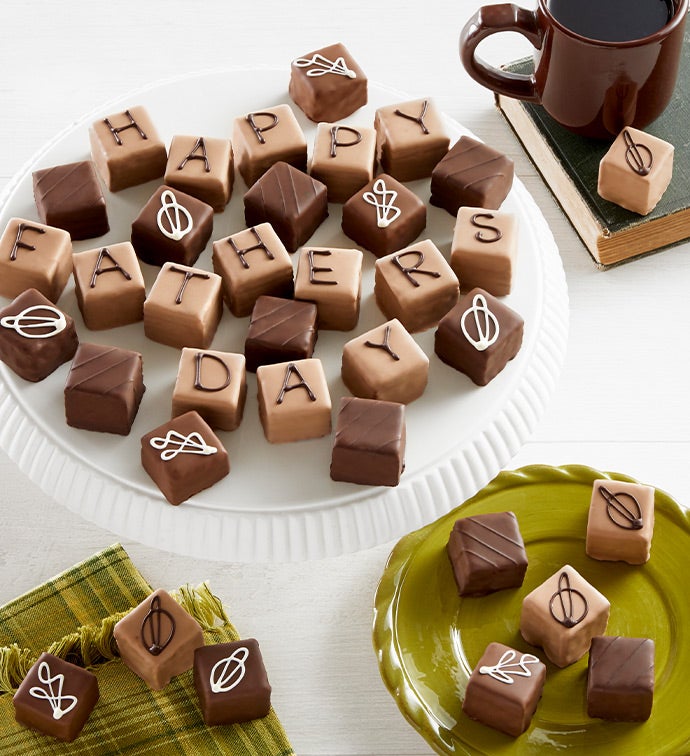 Product Details
:
1009-P-174818
Gift contains 36 ct. petit fours. 18 oz. total net weight. Each delicious cake is an impressive 1 1/4" x 1 1/4". This very special assortment includes these favorite chocolate flavors: Truffle, Espresso, Milk Chocolate, and Raspberry Truffle. Handsomely presented in a gold gift box with a ribbon.
Gift Box Measures 13.5" x 5" x 1.25"