Savory Snacks Tray
We're sorry, this product is not available. Please shop our top trending products that customers like you have chosen to connect, express and celebrate.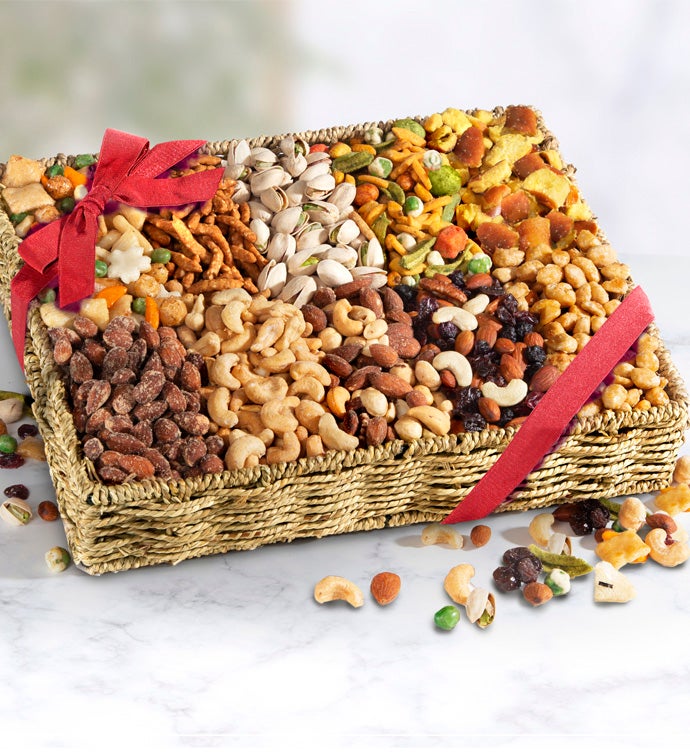 Product Details
:
1009-P-41092
3oz Cashews
3oz Pistachios
3oz Cherry Berry Trail Mix
3oz Almonds R/S
3oz Honey Mustard Pretzel Bites
3oz Mixed Nuts
2.5oz Spicy Jungle Mix
2.5oz Sesame Sticks
2.5oz Rice Cracker Mix
3oz Butter Toffee Peanuts
Dimensions: 13.75" x 11.12" x 3.62"