Happy Birthday Petit Fours - 36ct
Happy Birthday Petit Fours - 36ct
We're sorry, this product is not available. Please shop our top trending products that customers like you have chosen to connect, express and celebrate.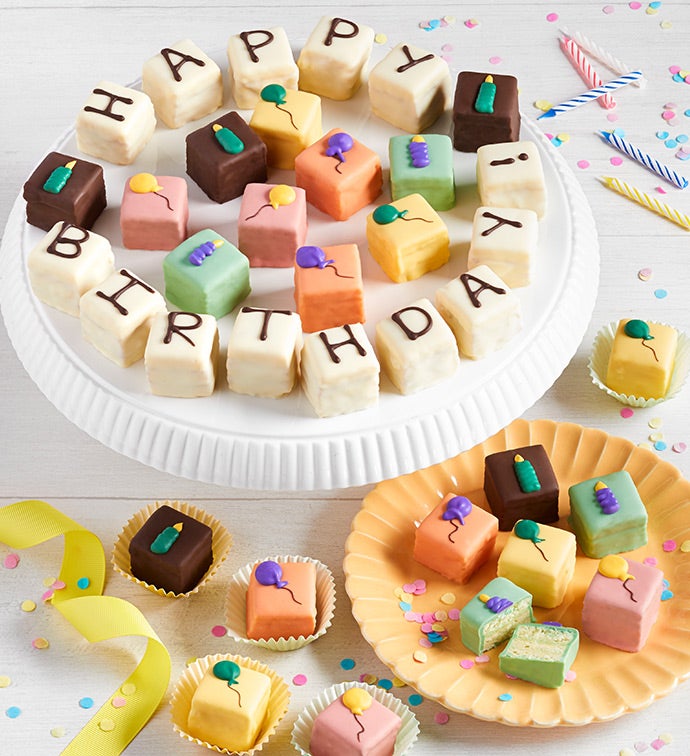 Product Details
:
1009-P-149277
This very special assortment includes:
Raspberry Parfait, Orange Almond, Truffle, Lime, Strawberry Cream, and Tropical Pineapple. Hand-decorated cakes feature "Happy Birthday" letters, party balloons and birthday candles.
Net Weight: 18 oz.
Gift Box Measures 13.5" x 5" x 1.25"
Each Cake is 1 1/4" x 1 1/4".