Happy Easter Petit Fours
We're sorry, this product is not available. Please shop our top trending products that customers like you have chosen to connect, express and celebrate.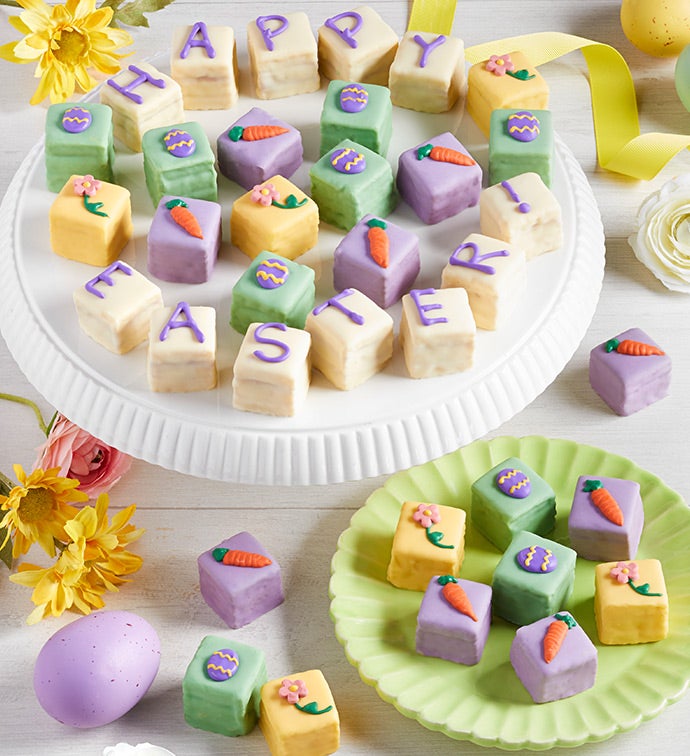 Product Details
:
1009-P-174817
This very special assortment includes: Raspberry Creme, Chocolate Truffle, Lemon Creme, Strawberry Creme, and Lime. Arrives in a gift box adorned with a colorful ribbon.

Net Weight:18 oz.
Gift Box Measures 13.5" x 5" x 1.25"
Each Cake is:1 1/4" x 1 1/4"