Harvest Comforts Fresh Fruit Gift Basket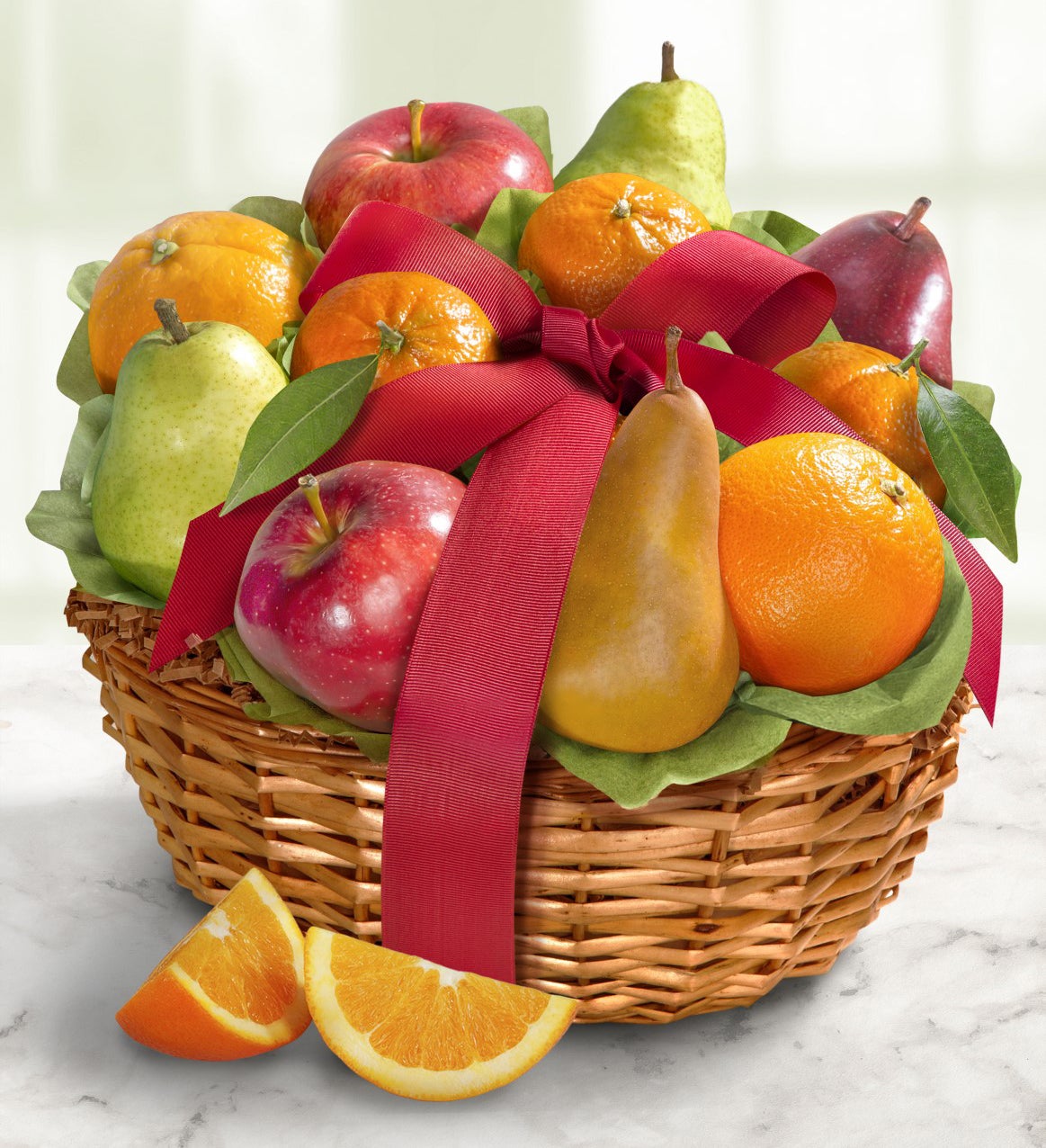 Harvest Comforts Fresh Fruit Gift Basket
This 11 piece woven wicker gift basket includes:
2 Imperial Comice Pears (D'Anjou when not in season)
1 Crimson Red Pear
2 Braeburn Apples
2 Navel Oranges
3 Mandarins (substituted seasonally with Navel Oranges)
1 Fruit in Season
Gift measures 12" x 9" x 8"
Send all the comforts of nature with this attractive wicker gift basket filled with classic fruits including red and comice pears, braeburn apples, oranges and mandarins.  Beautifully tied with a satin ribbon.
This 11 piece woven wicker gift basket includes:
2 Imperial Comice Pears (D'Anjou when not in season)
1 Crimson Red Pear
2 Braeburn Apples
2 Navel Oranges
3 Mandarins (substituted seasonally with Navel Oranges)
1 Fruit in Season
Gift measures 12" x 9" x 8"