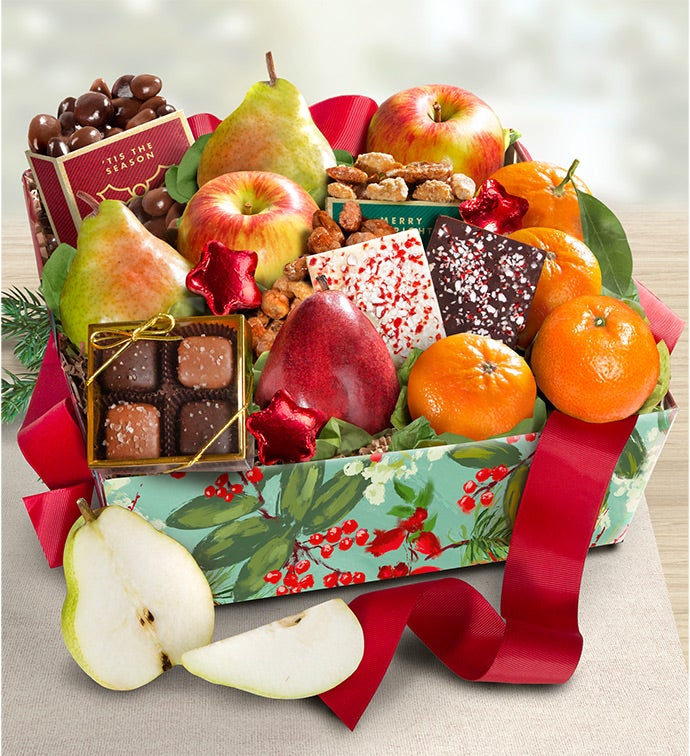 2 Comice Pears
2 Braeburn Apples
1 Red D'Anjou Pear
4 Mandarins
4pc. Mint Meltaways
3 oz. Dark Chocolate Almond
3 oz. Butter Toffee Mixed Nuts
3 Chocolate Foil stars
When it's frosty outside, warm hearts with a sensational gift brimming with tasty treasures. This beautiful gift basket is full of gourmet fare like ripe fruit from California, decadent chocolate that melts in your mouth, delicious treats, and crunchy snacks. Share a stunning gift you know will bring joy throughout the holiday season.
2 Comice Pears
2 Braeburn Apples
1 Red D'Anjou Pear
4 Mandarins
4pc. Mint Meltaways
3 oz. Dark Chocolate Almond
3 oz. Butter Toffee Mixed Nuts
3 Chocolate Foil stars