Junior's

®

Red Velvet Cheesecake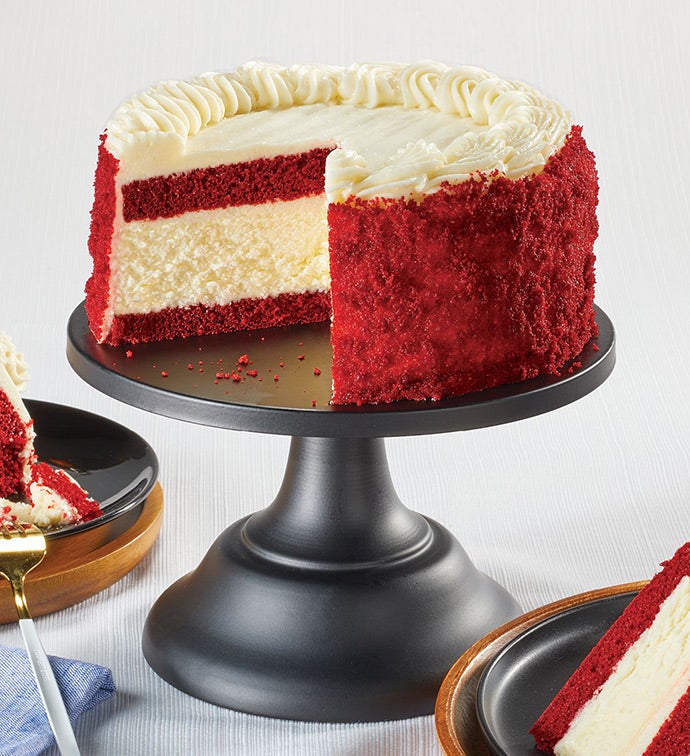 Junior's® Red Velvet Cheesecake
100% Real Philadelphia® Cream Cheese
Fresh eggs and vanilla
Hand blended in small batches to ensure freshness and flavor
Serves 12. Net wt. 2.75 lbs.
These exceptionally fresh cheesecakes and cakes require 2-Day delivery
"The Best Cheesecake in N.Y." - New York Magazine!
It's absolutely delicious! Famously founded in 1950 in New York, Junior's® created The World's Most Fabulous Cheesecake®. The only cheesecake maker to use 100% Real Philadelphia® Cream Cheese, fresh eggs and vanilla, Junior's hand blends the rich batter in small batches to ensure freshness and flavor. This luscious, traditional favorite has a Juniors twist. Homemade moist red velvet cake is layered with our Original New York cheesecake and our famous cream cheese icing. Adorned with even more icing and red velvet cake crumbs.
This gift includes fresh ingredients and requires 2-Day delivery. Kosher Dairy Kof-K.
100% Real Philadelphia® Cream Cheese
Fresh eggs and vanilla
Hand blended in small batches to ensure freshness and flavor
Serves 12. Net wt. 2.75 lbs.
These exceptionally fresh cheesecakes and cakes require 2-Day delivery