Little Whisk Mini Rainbow & Unicorn Cupcakes
Little Whisk Mini Rainbow & Unicorn Cupcakes
We're sorry, this product is not available. Please shop our top trending products that customers like you have chosen to connect, express and celebrate.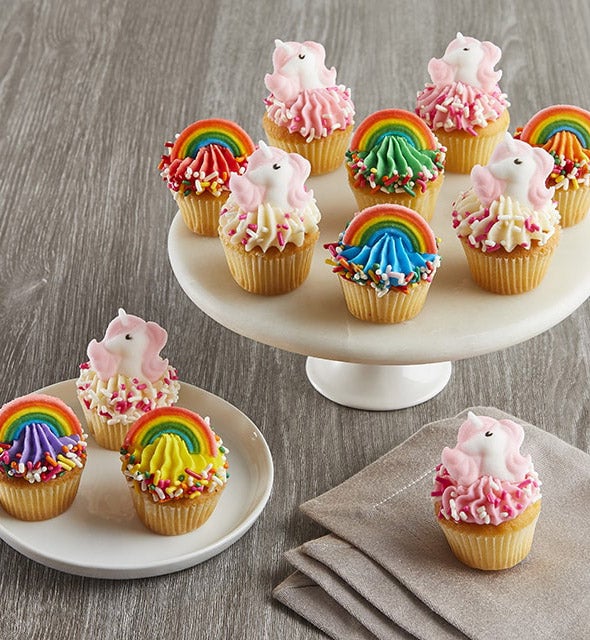 Product Details
:
1009-P-41069
This delightful set of one dozen mini cupcakes is straight out of a fairy tale. Cupcakes come in vanilla and confetti flavors with whimsical rainbow frostings and, rainbow decorations escorted by a team of adorable unicorn decorations. Includes the greeting card of your choice! Certified Kosher
Little Whisk cupcakes are made with only the finest ingredients like creamy frostings, premium chocolate, cane sugars, pure vanilla, and sweet butter. They are packaged with care and shipped to arrive in perfect condition.