OMG! Smoothie Box
We're sorry, this product is not available. Please shop our top trending products that customers like you have chosen to connect, express and celebrate.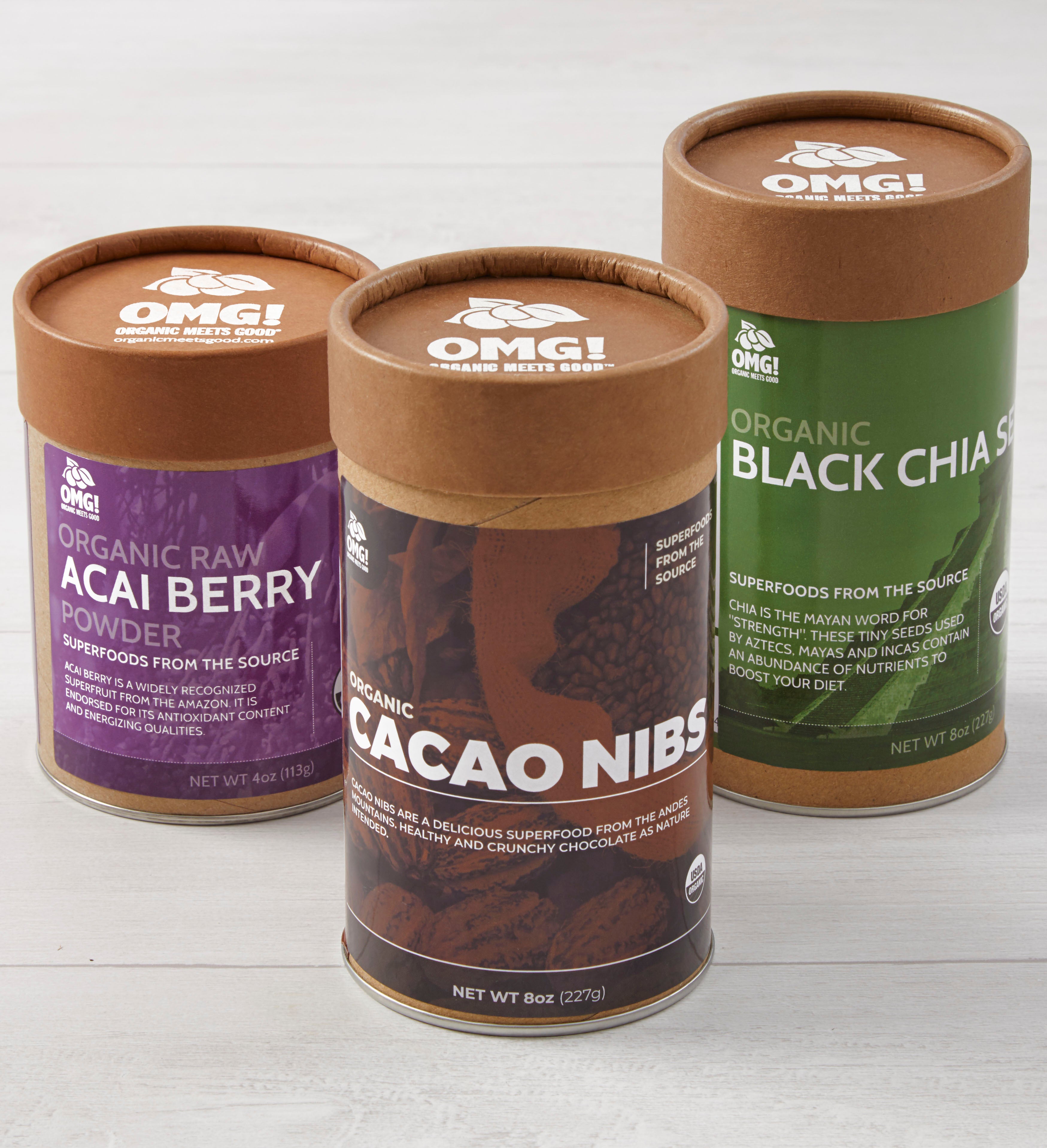 Product Details
:
1009-P-41122
OMG! Acai Powder, 4 oz: Organic Acai Berry Powder is packed with antioxidants, polyphenols and healthy fats making it the perfect add in for your healthy eating lifestyle. This delicious superfood powder can be added to your baked goods, water, juices & cocktails, smoothies, yogurt, granolas & cereals. Acai powder is a source of Iron, fiber and more!
OMG! Cacao Nibs Powder, 8 oz: Raw Cacao Nibs will give you an energizing burst of pure chocolate flavor. Raw Cacao Nibs have high levels of theobromine which will give a boost similar to caffeine but without the side effects. OMG! Cacao Nibs are rich in fiber and more!
OMG! Black Chia Seeds ,8 oz: Black Chia's versatility makes it easy to use in recipes like oatmeal and yogurt, while also serving as an egg replacement in baked goods like cake and muffins. Our Black Chia Seeds are rich in Fiber and more!. Certified Organic & Kosher.
Product Dimensions: 9 1/8" x 5 1/2" x 3 1/16"