Pipette Baby Trio Keepsake Box & Travel Bag
Pipette Baby Trio Keepsake Box & Travel Bag
We're sorry, this product is not available. Please shop our top trending products that customers like you have chosen to connect, express and celebrate.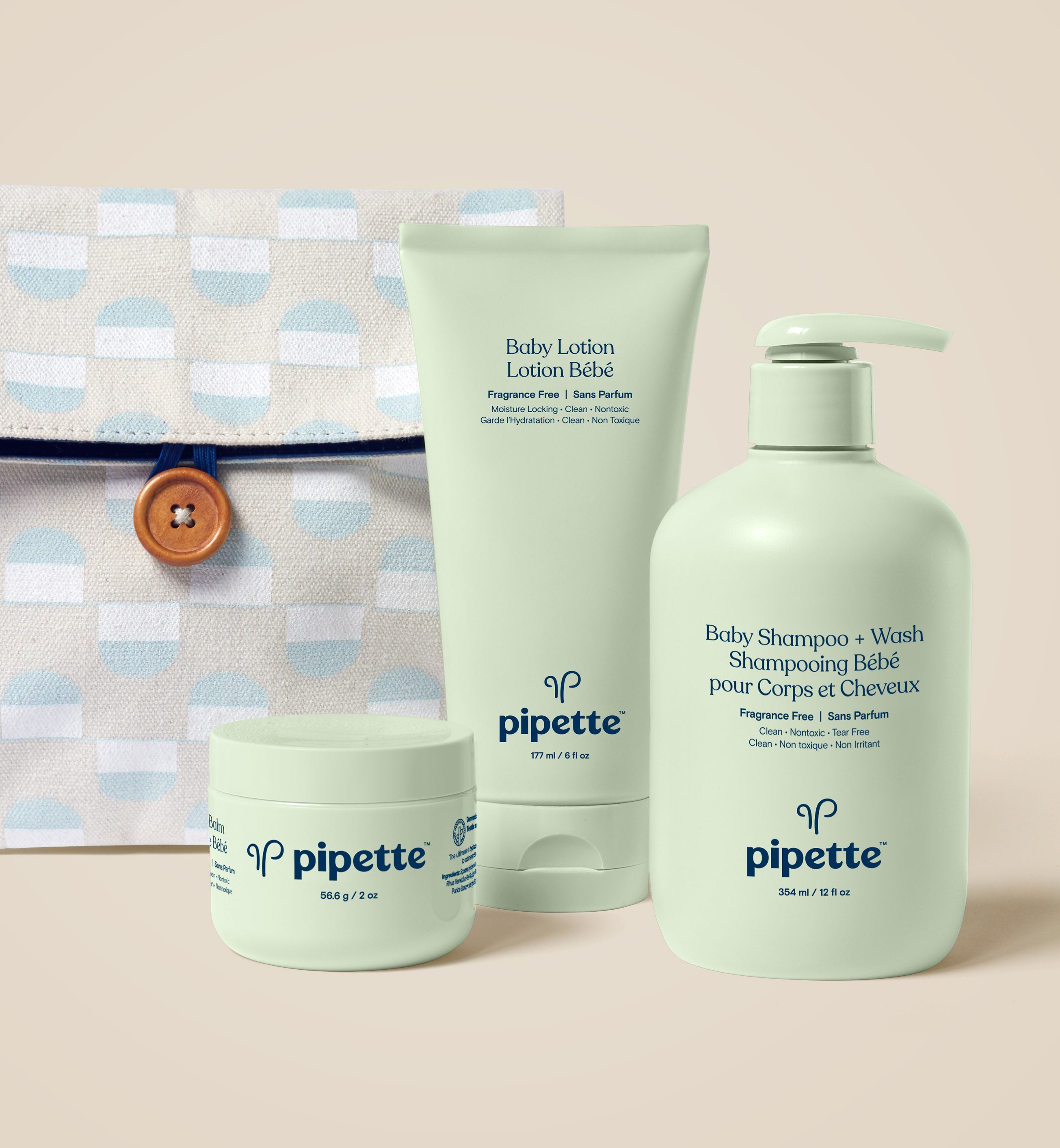 Product Details
:
1009-P-175141
This essential skincare trio is the core of the Pipette line: three crucial products that nurture babies' delicate skin and replenish the moisturizing elements they were born with. This kit includes gentle Baby Shampoo & Wash, everyday Baby Lotion, and extra-nourishing Baby Balm for those sensitive areas. Plus they have added in their versatile Pipette travel pouch (perfect for your diaper bag necessities), and stashed everything in a keepsake box for sorting your baby's precious baby memories.
Pipettes clean, hypoallergenic products are tested by dermatologists, approved by pediatricians and loved by parents. Gentle enough for even the most sensitive skin, they can be used daily without drying or irritation.