Welcome Baby Moose 5 Piece Shaped Gift Set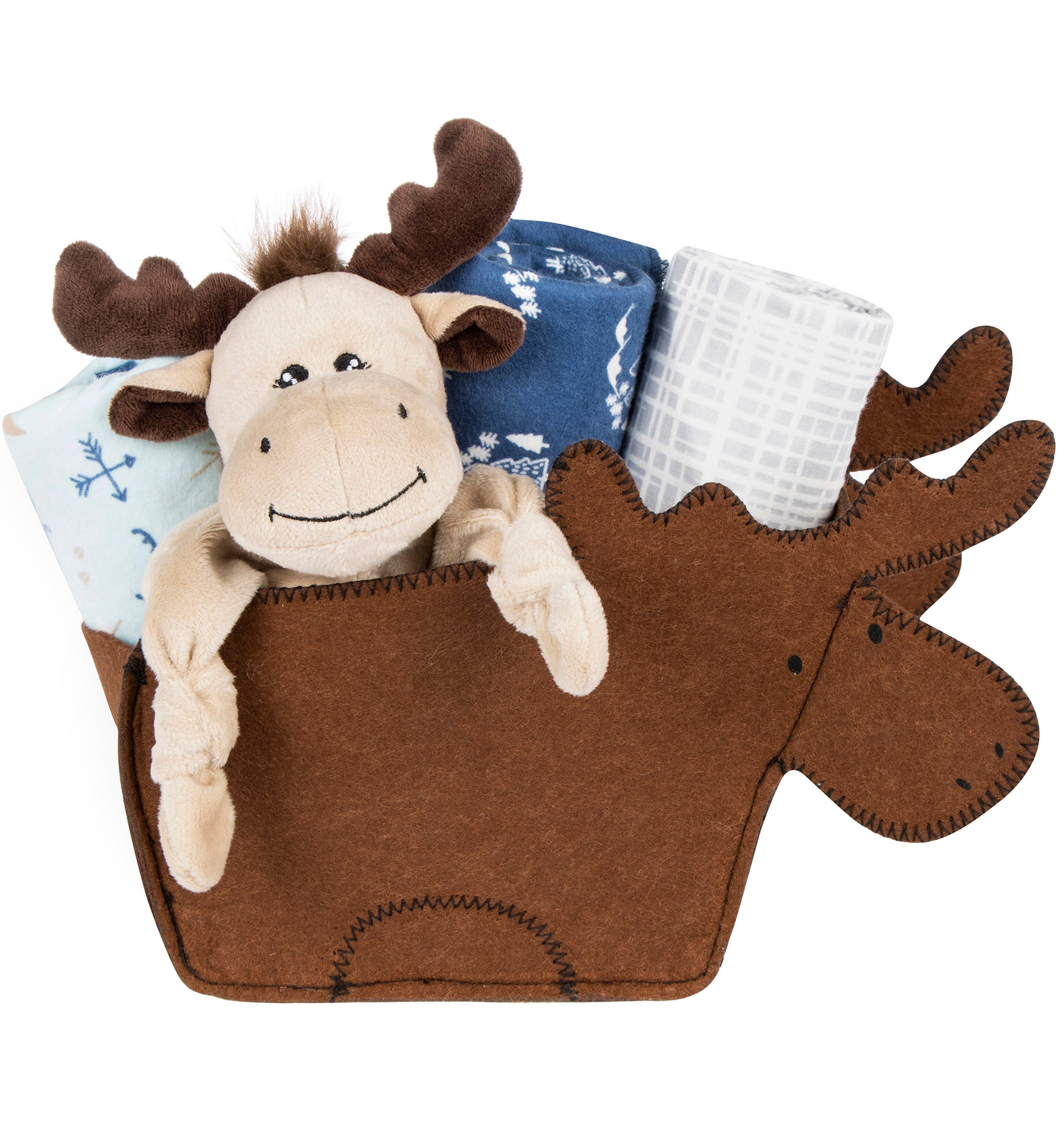 Welcome Baby Moose Shaped 5 Piece Gift Set
Moose Shaped 5 Piece Gift Set Includes:
3 - Flannel Swaddles
Moose Security Blanket
Felt Storage Bin
Measures 9.50"L x 4.30"W x 8.60"H
Welcome a precious new baby with thoughtful and cuddly plush gifts for the nursery. A cute felt wipes caddy is filled with swaddling gifts of the finest quality—an adorable security blanket and cozy snuggles receiving blankets. The new parents will very much appreciate the helpful items designed to rock-a-bye-baby to the sweetest slumber.
Moose Shaped 5 Piece Gift Set Includes:
3 - Flannel Swaddles
Moose Security Blanket
Felt Storage Bin
Measures 9.50"L x 4.30"W x 8.60"H