Candy Craves

™

Best Birthday Crate
Candy Craves™ Best Birthday Crate
We're sorry, this product is not available. Please shop our top trending products that customers like you have chosen to connect, express and celebrate.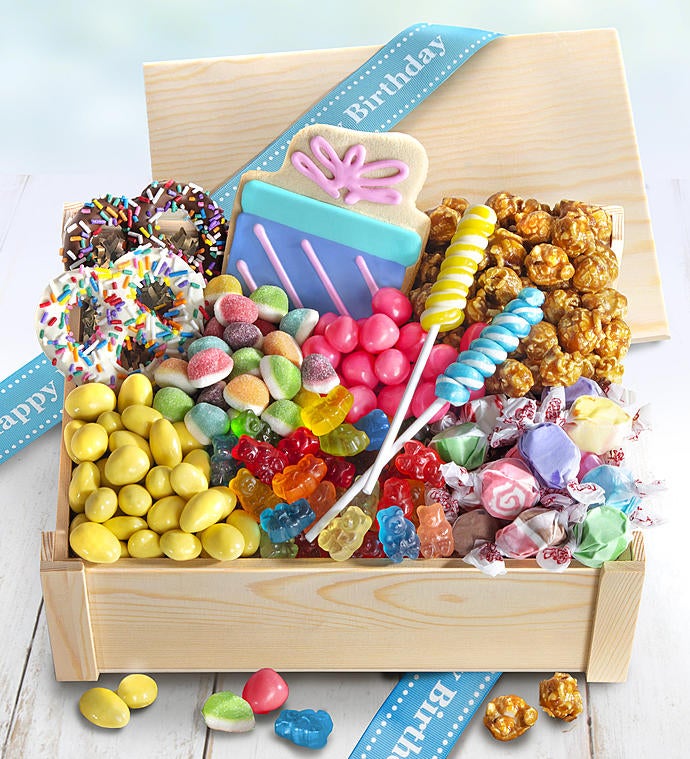 Product Details
:
1009-P-175098
Natural Wood Crate tied with Birthday Ribbon
Caramel Corn
2 Chocolate Decorated Pretzels
Grapefruit Sours
Saltwater Taffy
Petite Gummy Bites
2 Twist Pops
Gummy Bears
Lemon Cream Almond
1 Large Frosted Gift Cookie
Gift measures 11" x 8.5" x 4.5"