Fruit, Cheese & Nut Crate
Fruit, Cheese & Nut Crate
We're sorry, this product is not available. Please shop our top trending products that customers like you have chosen to connect, express and celebrate.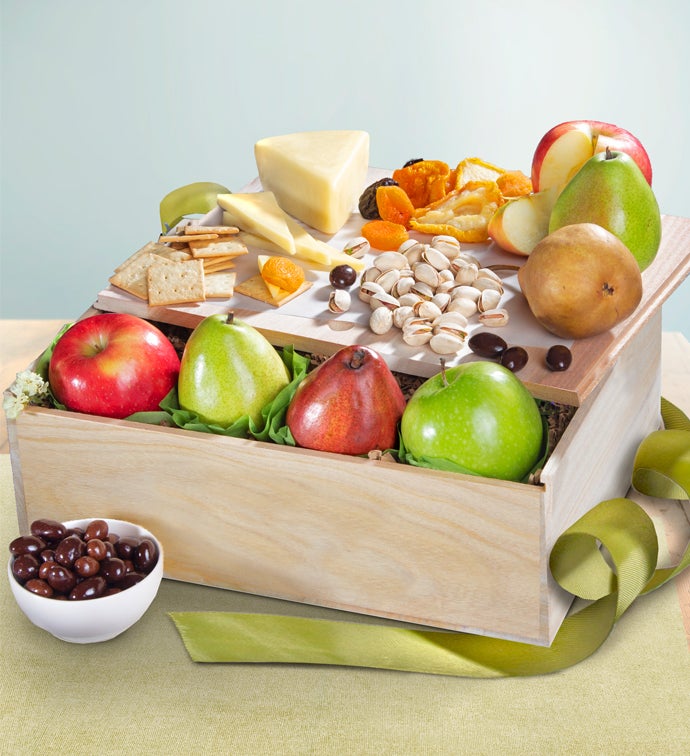 Product Details
:
1009-P-173025
2 Green D'Anjou Pears
1 Red D'Anjou Pear
1 Bosc Pear
2 Braeburn Apples
1 Granny Smith Apple
3 oz. Dried Fruit
3 oz. Roasted Salted Pistachios
3 oz. Chocolate Bridge Mix
Sierra Nevada Organic Jack Cheese
Partners Olive Oil Sea Salt Crackers
Dimensions: 15.5" x 12" x 5"