Happy Mother's Day Petit Fours
Happy Mother's Day Petit Fours
We're sorry, this product is not available. Please shop our top trending products that customers like you have chosen to connect, express and celebrate.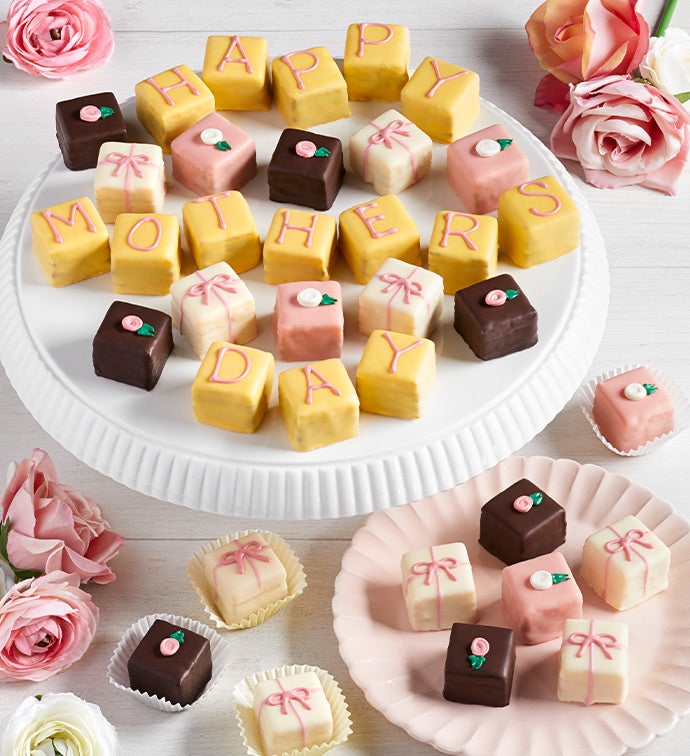 Product Details
:
1009-P-174819
36 ea Demitasse Bite-Size Petit Fours Layered Mother's Day Theme Cakes
Hand-decorated cakes feature "Happy Mother's Day" letters, mini-presents and flower buds
Net Weight:18 oz.
Gift Box Measures 13.5" x 5" x 1.25"
Each Cake is:1 1/4" x 1 1/4"