Spring Chocolate Covered Donut & Cake Pop Bouquet
Spring Chocolate Covered Donut & Cake Pop Bouquet
We're sorry, this product is not available. Please shop our top trending products that customers like you have chosen to connect, express and celebrate.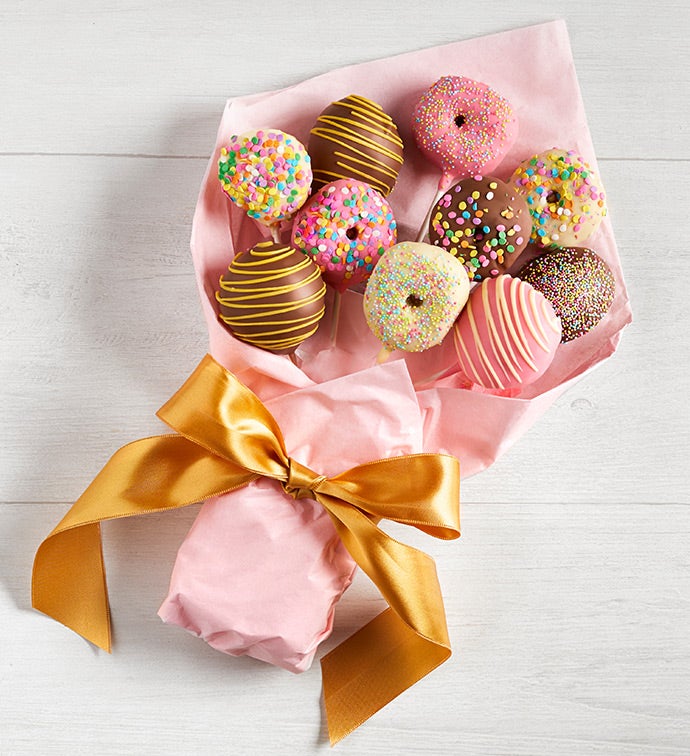 Product Details
:
1009-P-41385
Five mini donuts and five donut pops made with care and sweetness will arrive in an elegant gift box.
Ten Servings.
Net Weight: 9 oz
Dimensions: 14" x 5" x 4"