12 Days of Gourmet Nuts and Meat Medley
12 Days of Gourmet Nuts and Meat Medley
We're sorry, this product is not available. Please shop our top trending products that customers like you have chosen to connect, express and celebrate.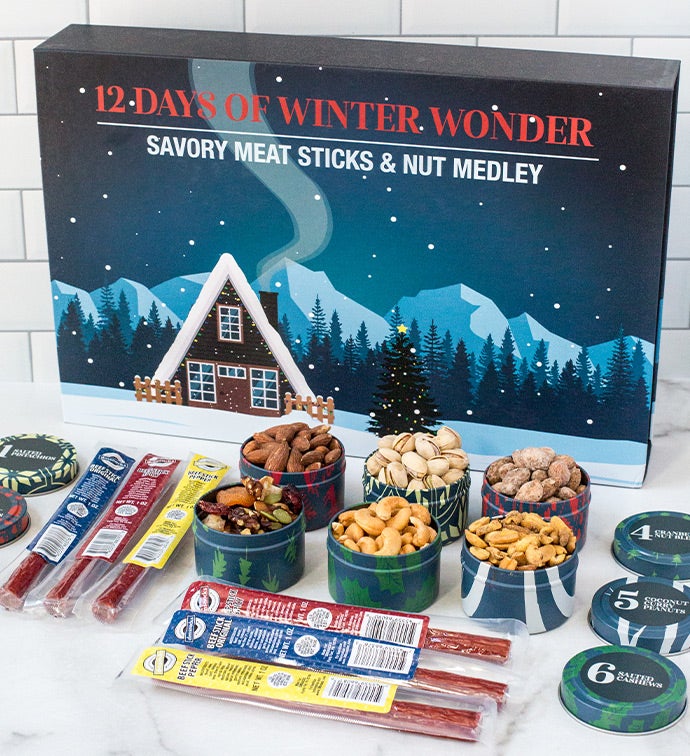 Product Details
:
1009-P-195349
6 Flavors of Nuts (2 oz. tin)
Salted Pistachios
Honey Sea Salt Almonds
Salted Walnuts
Butter Cinnamon Pecans
Cranberry Nut Blend
Lightly Salted Cashews
3 Flavors of Meat Sticks (1 oz. sticks)
Original (2)
Pepper (2)
Spicy (2)
Gift Measures 14" x 11" x 2"
Gift Weight 4lbs.