Bake Me A Wish! Classic Cake Sampler
Bake Me A Wish! Classic Cake Sampler
We're sorry, this product is not available. Please shop our top trending products that customers like you have chosen to connect, express and celebrate.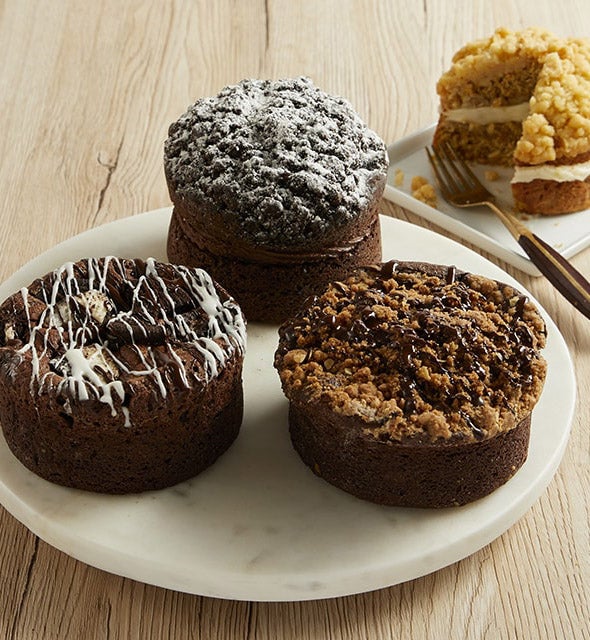 Product Details
:
1009-P-149979
You don't have to limit yourself to just one cake with this variety sampler! Each delivery includes four delicious cakes that are perfect for a group with different tastes. Each sampler comes with a decadent Chocolate Mousse Cake, a spiced Carrot Cake, a scrumptious Cookies and Cream Cake and our delicious Double Fudge Crunch cake. All four cakes are delivered in an elegant Bake Me A Wish gift box with a personalized greeting card to celebrate whatever the occasion. Certified Kosher
Bake Me A Wish! uses only the finest ingredients with — yes — creamy frostings, premium chocolate, cane sugars, sweet butter and all the other great things that make their gourmet gifts delicious and indulgent.