Rich Easter Egg-Shaped Mini Brownie Cakes
Rich Easter Egg-Shaped Mini Brownie Cakes
We're sorry, this product is not available. Please shop our top trending products that customers like you have chosen to connect, express and celebrate.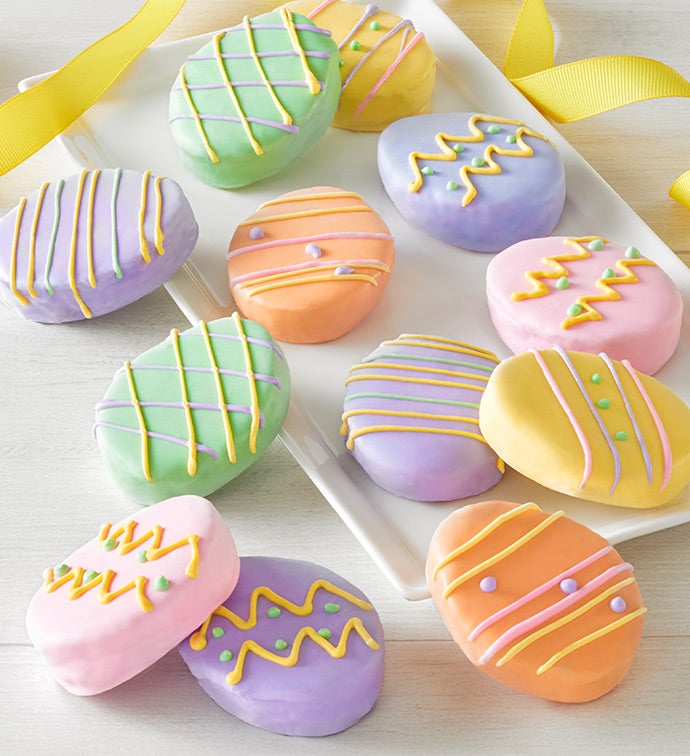 Product Details
:
1009-P-106094
Perfect for your favorite chocolate lovers!
Hand decorated with classic Easter egg style designs
Beautifully packaged in clear acetate with a yellow satin ribbon and embossed gold foil label
9 oz, set of 6 or 18 oz, set of 12 confection-dipped and decorated fresh-baked chocolate brownie cakes
Measures 7.5" x 5.5" x1"