Fruit & Treats Easter Gift
Fruit & Treats Easter Gift
We're sorry, this product is not available. Please shop our top trending products that customers like you have chosen to connect, express and celebrate.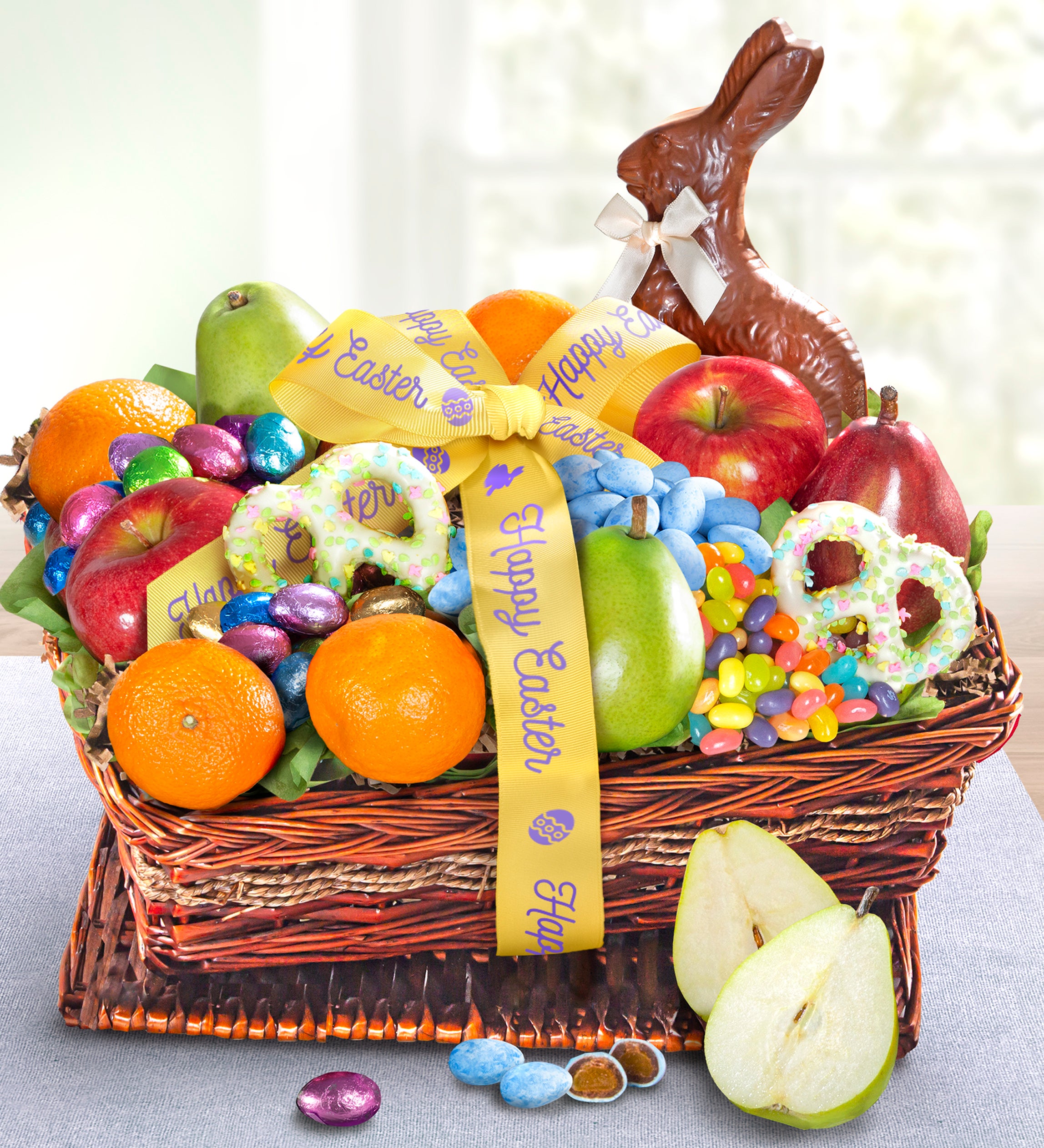 Product Details
:
1009-P-195002
Rustic Basket With Detailing Tied With A Springtime Ribbon
Deluxe Selection of Fresh Fruit including Navel Orange, Mandarins and Braeburn Apples
1 Navel Orange
1 Red D'Anjou Pear
4 Mandarins
2 Braeburn Apples
2 Green D'Anjou Pears
1 Milk Chocolate Bunny 8 oz.
3 oz. Lemon Crème Almonds
3 oz. Chocolate Foil Easter Eggs
3 oz. Jelly Bean
2 Spring Decorated White Confection Covered Pretzels
3 oz. Caramel Robins Eggs
Dimensions: 14" x 10.5" x 9"