Happy Mother's Day Colossal Fortune Cookie
Happy Mother's Day Colossal Fortune Cookie
We're sorry, this product is not available. Please shop our top trending products that customers like you have chosen to connect, express and celebrate.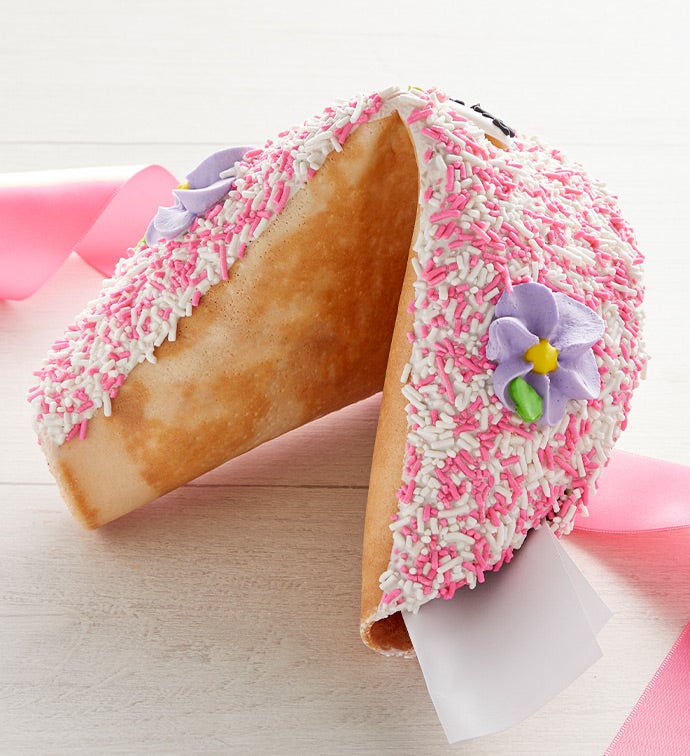 Product Details
:
1009-P-93387
Weighs 9.7oz.
Hand-dipped in Belgian dark chocolate
Lovingly decorated with icing flowers
Includes personalized fortune
Great for sharing
Fare Warning: Mom might not share!