Little Whisk Chocolate Jumbo Filled Cupcakes
Little Whisk Chocolate Jumbo Filled Cupcakes
We're sorry, this product is not available. Please shop our top trending products that customers like you have chosen to connect, express and celebrate.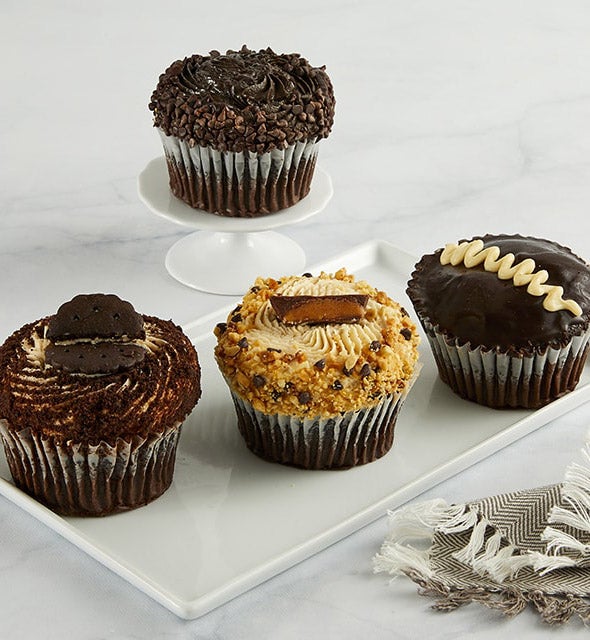 Product Details
:
1009-P-149981
Indulge in this colossal selection of favorite chocolate flavors. The decadent cupcakes feature these four flavors: Peanut Butter Cup, Cookies and Cream, Chocolate Chip (with chocolate filling), and the sumptuous Squiggle Cupcake with cream filling! Includes the greeting card of your choice and arrives packaged in an elegant bakery gift box. Certified Kosher.
Little Whisk cupcakes are made with only the finest ingredients like creamy frostings, premium chocolate, cane sugars, pure vanilla, and sweet butter. They are packaged with care and shipped to arrive in perfect condition.