Summer Candy Crate
We're sorry, this product is not available. Please shop our top trending products that customers like you have chosen to connect, express and celebrate.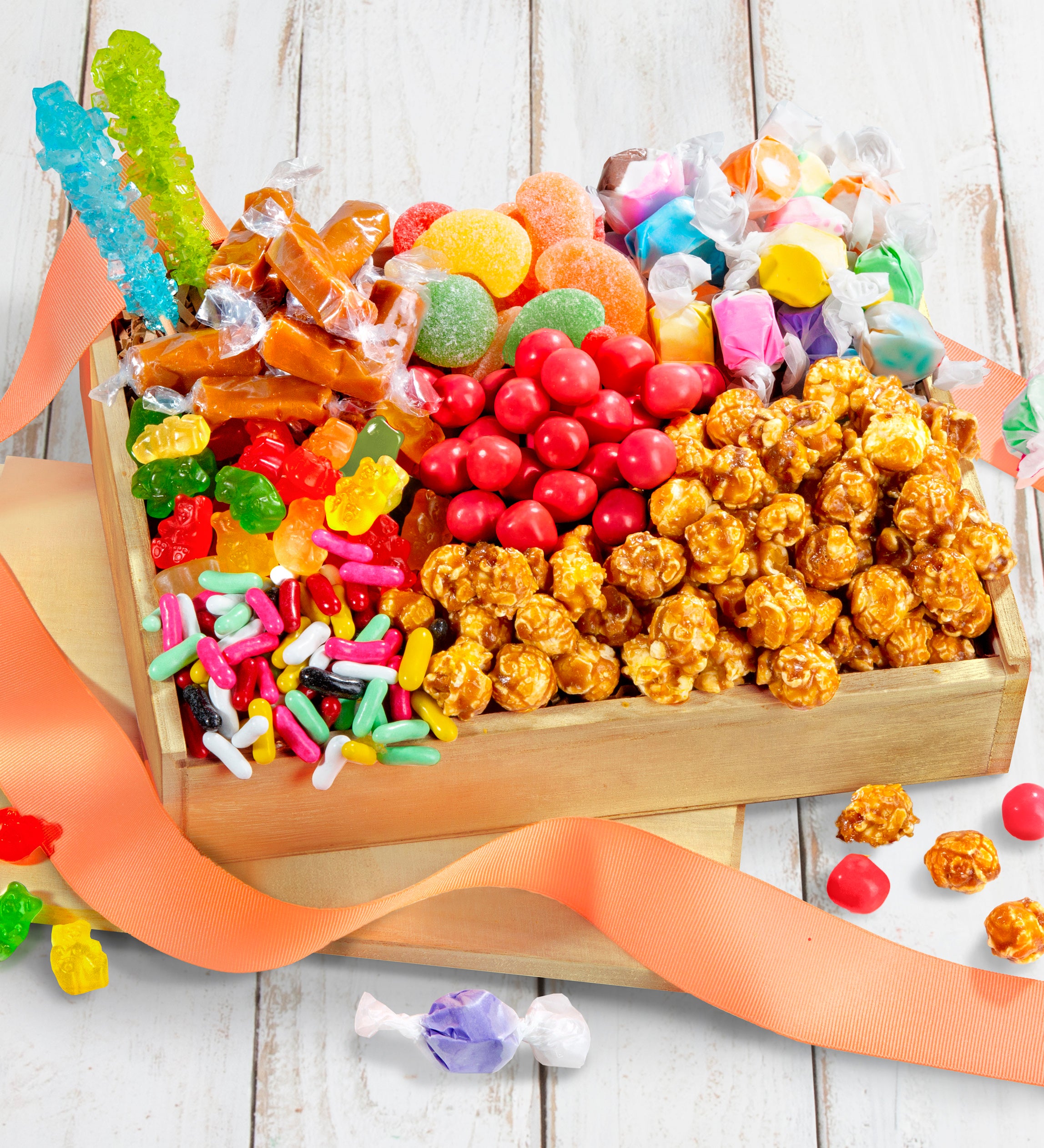 Product Details
:
1009-P-173098
5 oz Caramel Popcorn
3 oz Salt Water Taffy
3 oz Wrapped Sea Salt Caramels
3 oz Gummy Fruit Salad
3 oz Cherry Gummy Bears
3 oz Fruit Sours
3 oz Licorice Pastels
2 Rock Candy Sticks
Dimensions: 12" x 9" x 4.75"