Treat Yourself Organic Tea Book
Treat Yourself Organic Tea Book
We're sorry, this product is not available. Please shop our top trending products that customers like you have chosen to connect, express and celebrate.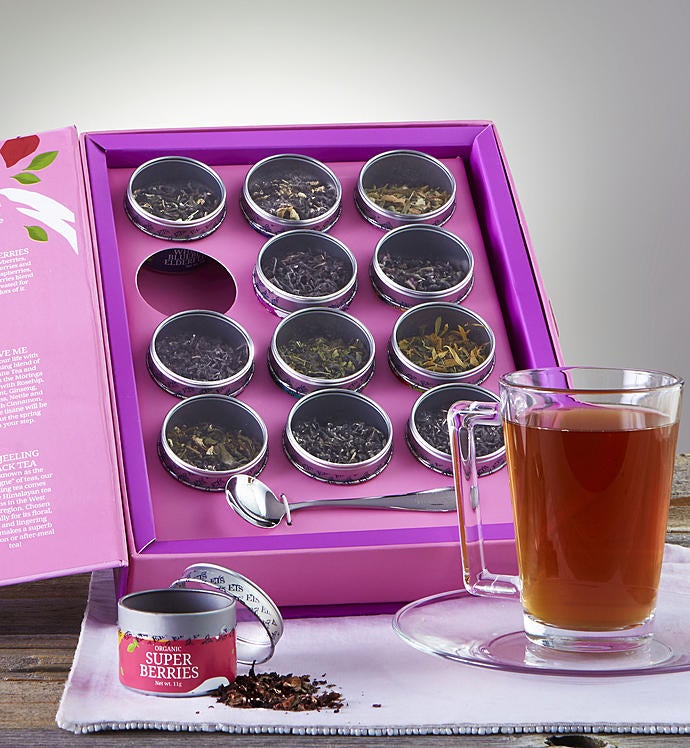 Product Details
:
1009-P-149389
Send this special Treat Yourself Tea Book to help your favorite Tea Connoisseur get some much needed relaxation. This unique book shaped box is filled with 12 tin canisters of delightfully unique loose leaf organic tea blends. They'll enjoy drinking the tea while they read all of the interesting facts about each tea printed on the inside of the book.
Includes 12 canisters of loose leaf tea blends-
White Tea Blueberry & Elderflower
Black Tea Chai
Lemongrass, Ginger & Citrus
Super Berries
Earl Grey
Green Tea Pomegranate
Harrington Premium Single Origin Black Tea
Revive Me
Detox Me
Slim Me
Oolong Tea
Darjeeling Black Tea
Measures 9" x 11" x 2"