Little Whisk Happy Birthday Mini Cupcakes
Little Whisk Happy Birthday Mini Cupcakes
We're sorry, this product is not available. Please shop our top trending products that customers like you have chosen to connect, express and celebrate.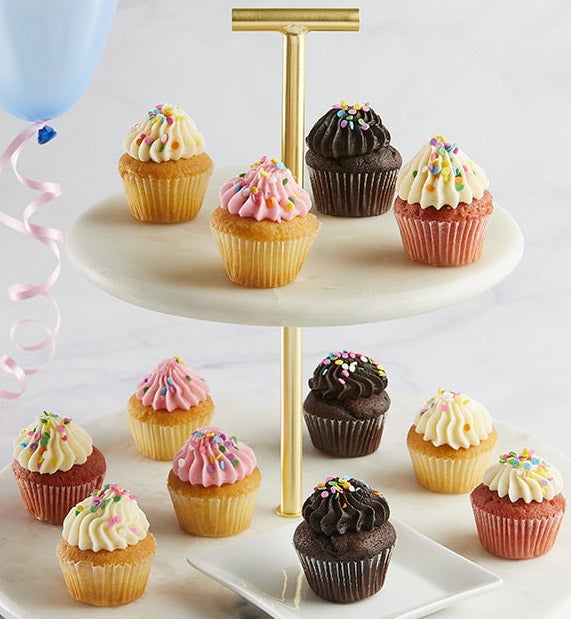 Product Details
:
1009-P-149820
Have a loved ones birthday approaching - you're in luck!! And so is your recipient when they receive this delicious set of mini gourmet cupcakes. We include 3 Chocolate, 3 Vanilla, 3 Strawberry and 3 Red Velvet cupcakes, festively decorated. Each gift includes an elegant greeting card for you to express your sincerest birthday wishes. These amazing little treats are the perfect indulgence for the birthday boy or girl - chances are, they won't want to share!! Certified Kosher
Little Whisk cupcakes are made with only the finest ingredients like creamy frostings, premium chocolate, cane sugars, pure vanilla, and sweet butter. They are packaged with care and shipped to arrive in perfect condition.